Is the Lasertube LT5 right for you?
What is Laser 1 Technology's competitive edge? We offer manufacturing solutions that make a difference.
The Adige Lasertube LT5 is just one example of the many equipment options that you have to choose from at our facility. This fully-automated cutting machine uses a fiber laser resonator to cut components with small to medium diameters and thicknesses.
Advantages of this cutting-edge technology include improved part length accuracy and repeatability, consistently higher speeds of production, reduction of maintenance and production costs, a decrease in material waste, and up to an 80 percent reduction in energy consumption due to its low power fiber laser.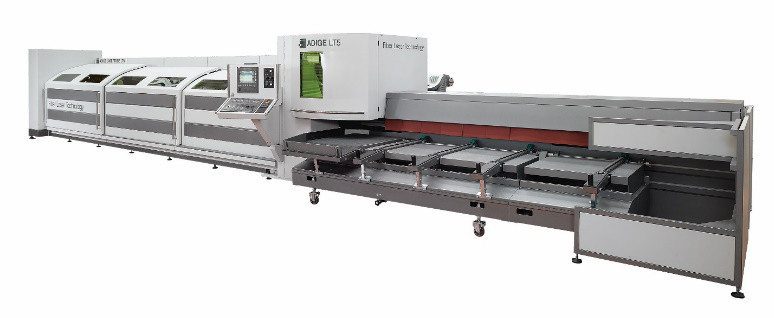 What makes the LT5 so great?
A tube's length is measured during the preloading phase. The measurement is used by the machine to optimize nesting and minimize the end scrap.
Each tube is guided throughout each step to ensure a maximum amount of part accuracy. The support also protects the tube's surface from scratches.
The LT5's "spoon" keeps the inside of the tube clean of cutting fragments; therefore, reducing costs and keeping it to a single-step process.
In many cases, the high cutting speed, along with an overall cost reduction, proves to be more advantageous than the use of traditional blade cutting methods.
Are you looking for the best way to cut these types of components?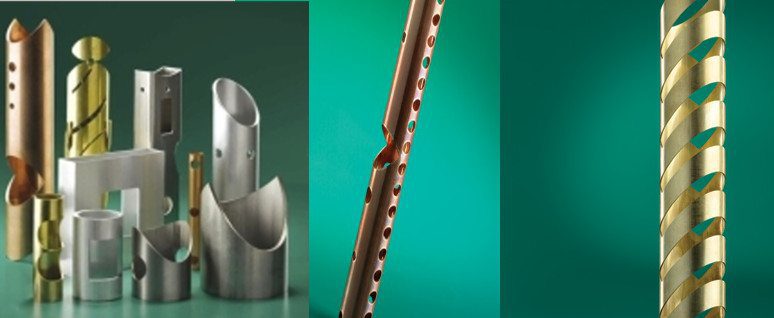 The Lasertube LT5's 1 kW fiber laser processes a variety of material types, diameters, and thicknesses. It can be used to produce intricate tube features or simple straight cuts in the most cost efficient manner.
The LT5 is designed to provide high performance for:
round tubes, up to 120 mm in diameter (minimum 0.472" to maximum 4.724")
square tubes, up to 100 mm (minimum 0.472" x 0.472" to maximum 3.937" x 3.937")
rectangles, ovals, and elliptical semi-flat/full up to 120×70 mm (minimum 0.393" x 0.472" to maximum 4.724" x 2.755")
It's used to cut standard tubes to a weight maximum of 13.5 kg/m and lengths up to 4500 mm.
Have I piqued your interest? If you're looking for reliability, reduction in manufacturing costs, and high productivity, the Lasertube LT5 may be the perfect piece of equipment for your manufacturing needs.
We'll soon be accepting RFQs for product deliveries in November.
As your strategic manufacturing partner, Laser 1 Technology's experts are always looking for ways to reduce costs, minimize production time, and increase product quality. Give us a call today, at (651) 451-9397, to determine if the Lasertube LT5 is the right piece of equipment for your needs.