Quality Manufacturing Since 1998
At Laser 1 Technologies, we are open to all projects; many involve complex and multifaceted operations such as laser cutting, machining, forming, and welding. Our team is skilled at planning the steps to control these processes to ensure efficiency and accuracy . One of the key advantages of working with us is the ability to streamline your vendor and supplier relationships through consolidating multi-process production. We have intentionally positioned ourselves to effectively manage these manufacturing processes, resulting in significant time and cost savings for our customers.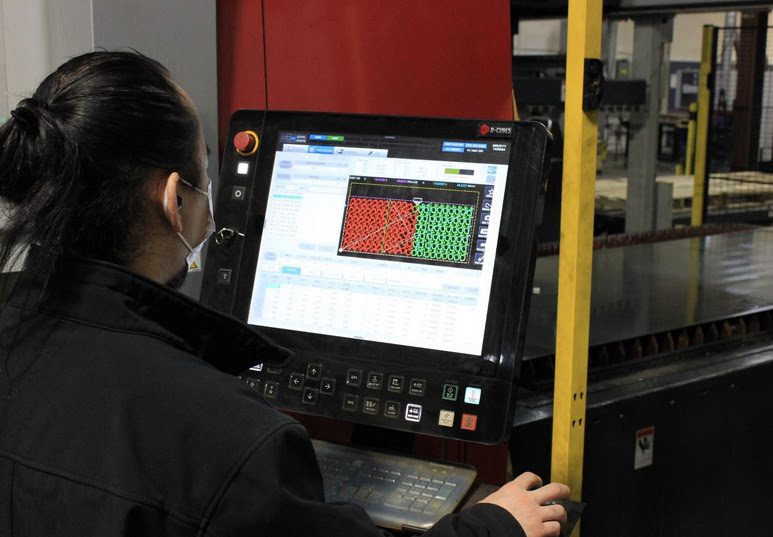 We are well-equipped to rise to the challenge of the recent trend of reshoring and are fully committed to delivering superior service and products with the proud label of "Made in the USA."
Quality Laser Cutting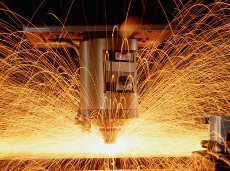 Laser 1 Technologies has the power and accuracy to handle most precision laser cutting projects. We do general flat sheet cutting on a variety of metals; we also specialize in cylindrical and rectangular tube cutting. Some of the materials that we laser cut include mild steel, aluminum, and stainless steel. We can custom cut small parts or very large parts. We specialize in working with thick metals and excel at jobs that other facilities would find very difficult.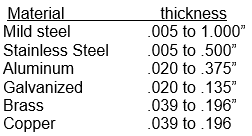 Our manufacturing facility has the technology and resources to handle the most complex material-cutting challenges, and we can support any volume, from rapid prototyping to high volume production runs. We have the experience, engineering ability, application support,and equipment to provide excellent service. We pay attention to the details, from the initial documentation review to a first article inspection; our systems ensure a quality job is done right the first time to meet your unique specifications and expectations.
Our responsiveness and commitment to on-time delivery help ensure that we support your company's production schedules and delivery needs with competitive lead times.
Industrial Shims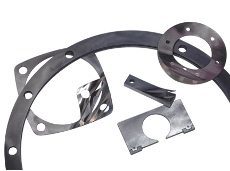 We can provide you with shim material and laser cut .002"and up. cutting intricate patterns needed to support your building and refurbishing needs. We service several industries including Scrap metal, Agricultural, Trucking, Automotive, Mining, Heavy equipment and several others.
Find out more
about Laser 1 Technologies shim capability.
Motor Laminates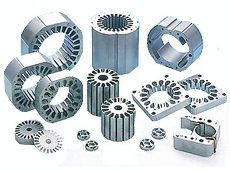 Laser 1 has the capabilities to handle a large variety of applications; precision cutting thin laminate material allows us to meet your motor lamination needs. We laser cut laminates for all types of motors and generators, No application is too large or small. Our service is particularly valuable in supporting motor or generator rebuilding and refurbishing. We can also support your concept design and prototype builds for new motor production. There is a cost savings from laser cutting to CNC punching with out incurring high tooling cost. Call us to find out more about our motor lamination capabilities.
Laser Tube Cutting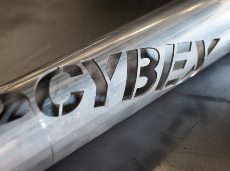 Laser 1 Technologies can handle a variety of materials, shapes and sizes for tube cutting, including cylindrical tubes and rectangular tubes up to 3/8" wall thickness.
Multi-Axis Automated Fiber Tube Laser Cutting System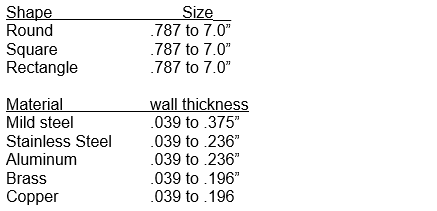 Flexibility and high performance cutting capabilities make our equipment ideal to serve a number of industries; agricultural and industrial products, furniture, exercise equipment, hospital and medical devices, construction equipment, fixtures and racking, and any products using tubes as their components.
Dramatic reductions in fabrication time and costs.
Ability to processes round, square, rectangular, and special shaped tubes 
To learn more about our custom laser cutting abilities, call us at 651-451-3444.
Precision Machining
Our precision machining (including CNC milling and turning centers) is a high-quality service and can be used for a variety of products. We can do your complex parts that require multiple step machining or do general machining. We can help with preproduction prototyping then full production runs as well.
Through many years of experience we are able to help with your design to make it cost effective and easy to produce
We can machine a variety of materials to meet your needs:
Aluminum
Steel
Stainless Steel
Brass

Plastic
Delran
Phenolic
UHMW Polyethylene
For more information on our precision machining capability contact us or call us at 651-451-3444.
Quality Control
– All production parts are certified by our full inspection process.
Custom Sheet Metal Fabrication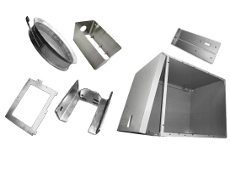 By using our sheet metal fabrication experience and capability, Laser 1 Technologies can support your product development, prototyping and production. Our vast array of technologies can be combined to create the metal enclosure, shell, chassis or assembly that you need. Examples of what we can do in fabricating to your specifications:
Laser Cutting
Welding and Spot Welding
Riveting
Hardware insertion

Bending
Forming
Machining
Assembly
After we receive your design Laser 1 can make recommendations on how to change your part to make it easier to manufacture and keep cost down. We then can cut your part and do a full inspection for first article approval and manufacturing validation stages. After verification of the products conformance, we can gear up to support your needs with economical production runs. Laser 1 Technologies is your manufacturing support from product concept through volume production.
Laser 1 Technologies can handle parts of most sizes and weights. We also can work with a variety of materials to give maximum flexibility in supporting your product build. By giving you rapid and cost-effective support, we can help assure that you maximize your profits by meeting your schedule and cost targets for your product introduction or re-design.
Laser 1 will provide the engineering support needed to ensure design manufacturability and determine the most appropriate materials and technologies to maximize cost effectiveness. Contact us or call us at 651-451-3444 to find out how our custom sheet metal fabrication can support your needs.
Our Manufacturing Facility is conveniently located near both St. Paul and Minneapolis Minnesota. In addition to Minnesota, we serve many clients located in Wisconsin, North Dakota, South Dakota, Iowa, Nebraska, Kansas, Illinois, Colorado and Indiana.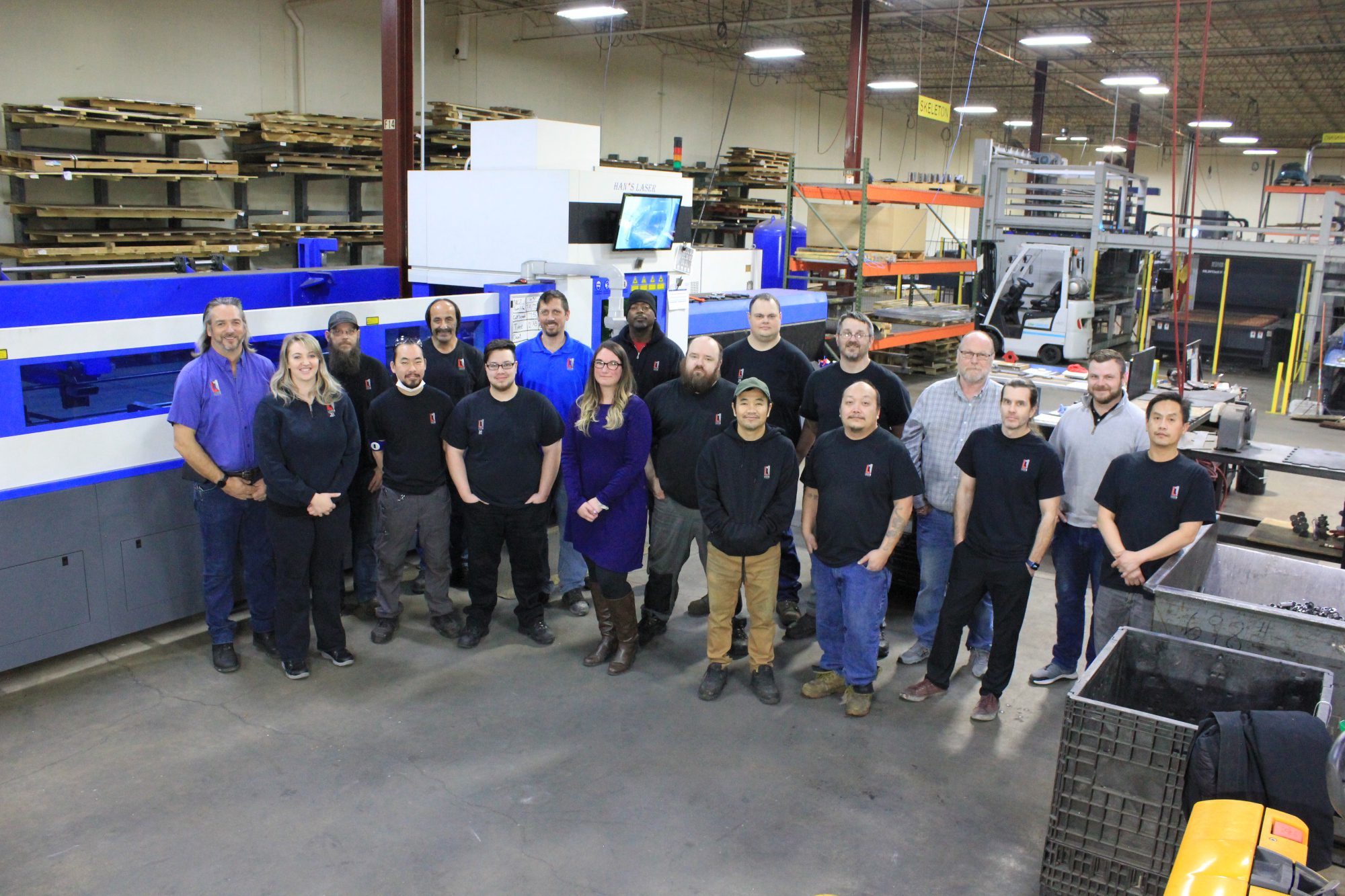 Committed to Delivering the Highest Caliber Workmanship
While we recognize that there are many businesses that offer similar services, we at Laser 1 Technologies are not content with simply being another "we can do it too" fabrication shop. We understand the value of our customers' final products, and are well-versed in the various aspects of manufacturing costs and the importance of on-time delivery and inventory control.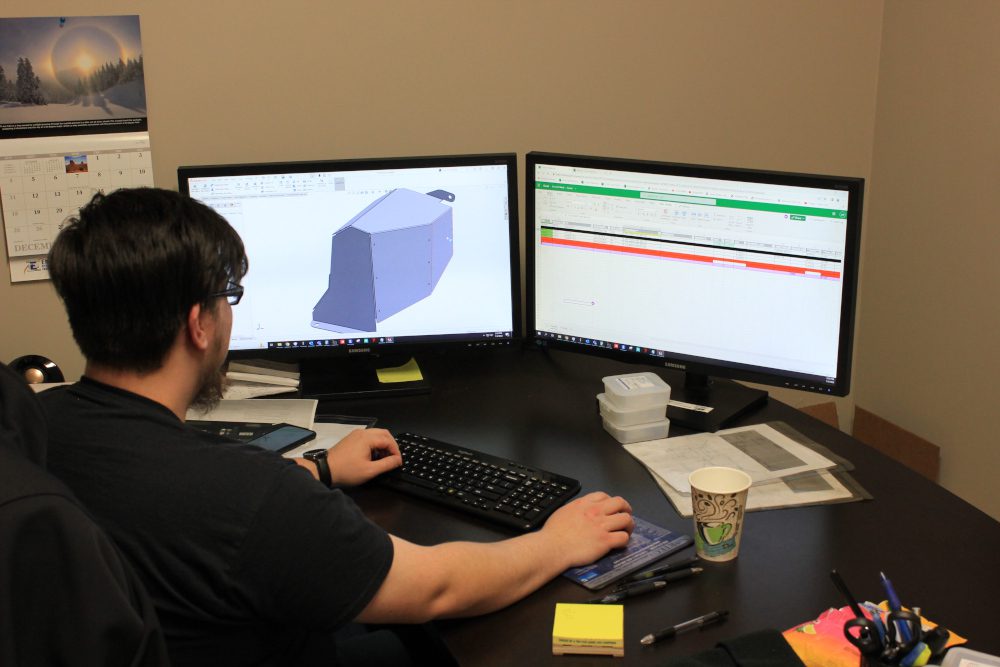 Take your project to a whole new level with Laser 1 Technologies.